Pooling Hockey Energy
Since 2014, we've been kicking butt in hockey pools and donating our winnings to KidSport. We love helping kids get onto the courts & fields and boosting youth play!
Our Hockey Pool Track Recordr(!!
Our Fundraising Efforts For KidSport
We celebrated our 5th year...with 3 more top pool finishes!
(more details to come...)
We wrapped up Year 4 and scored 4 "Top Finishes" in hockey pools including our biggest win placing 1st in the Coupe LePool 2018 (out of 964) !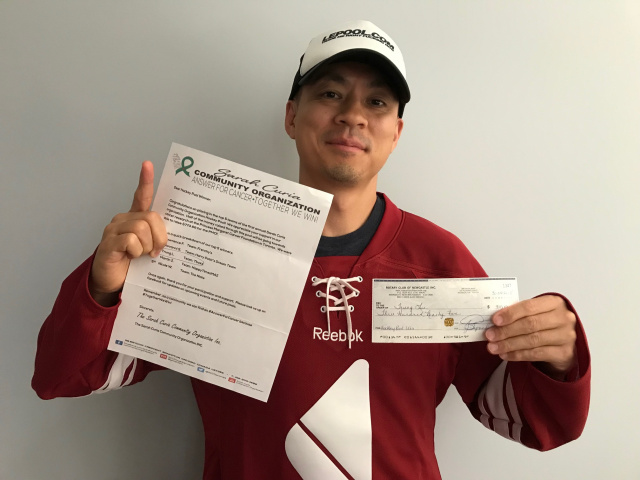 That's "14 Top Finishes" in hockey pools since 2014!
Canada 150 Project
We did it! We accomplished something pretty awesome. We collected 150+ NHL autographs. Just a lil something extra special to celebrate Canada 150.
What are we going to do with these autographs afterwards?
We'll use them to inspire youth play and gift them away!
Our "Canada 150" autograph collection!
The Lu Family
We're a boat family that came on a journey to Canada in 1980. We're on another journey to gift back to the country that gave us so much.
Plus, read our letter of gratitude to Prime Minister Trudeau!
Our Game Plan
Let us know about your hockey
pool fundraiser.

Game On,
You At The Finish Line!
Collect prizes, winnings and
bragging rights.
Jumpstart
Fundraisers
We'll donate 50% of winnings
back to any youth sports
fundraisers the following year.
Boost Youth
Sports Play
We'll donate the other 50%
(plus winnings from any other
pools) to a local KidSport chapter.