Pooling hockey energy & gifting back!
We're joining hockey box pools everywhere (check out our track record). Especially, the ones supporting youth sports or charity fundraisers.
But hey, free pools with great prizes are game for us, too. Plus, any winnings will go back into our communities!
Between our hockey pool fundraiser, pool winnings and donations here's what we've raised for KidSport so far:
Overall Score BOXX
We've raised

$9,370

for KidSport so far!
!
Year 1
Number of top finishes in hockey pools: 5
Trung with David & Brent Nichols of KidSport Vancouver
$2,708
Year 2
Number of top finishes in hockey pools: 4
Trung & Caroline with Neil Smith of Kidsport Vancouver
$2,908
Year 3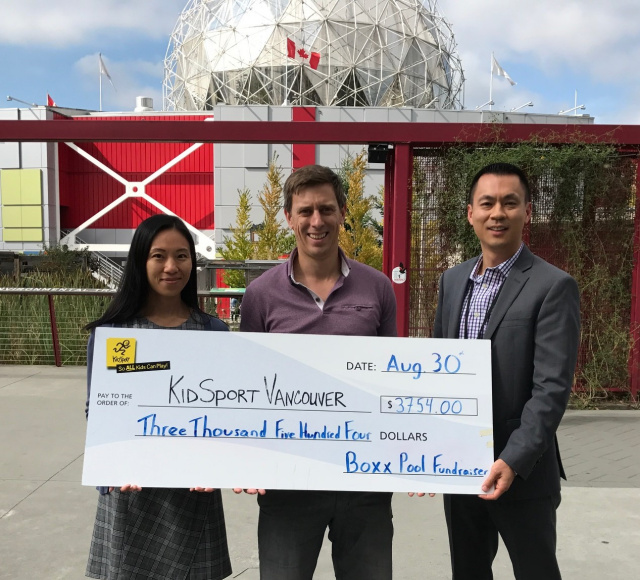 Team BOXX Pool Champions with Neil Smith of KidSport Vancouver
$3,754